Private and sexual problems are not usually discussed in public, so many people look for answers on forums. But there are problems that cannot be solved by advice and sympathy. If a woman thinks that her genitals are in some way abnormal, she can refuse sexual acts. Labiaplasty can solve the problem by correcting the shortcomings and make the very private part of your body look perfect.

Types of plastic surgeries on the genitals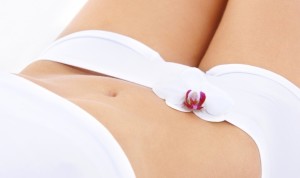 Nowadays, women have access to a wide range of services for plastic surgeries on the genitals. Let's look at each of them in detail.
Hymenoplasty, or hymen reconstruction. There are different motives behind this surgery. During the operation, parts of the hymen are joined together so that it looks intact. It can be done both under local and general anesthesia.
Note! Hymenoplasty has recently been popular with women who want to make a pleasant surprise for their partners and appear innocent. Sometimes the man knows that the woman's virginity has been restored by surgical means. It is a kind of roleplay.
Labiaplasty, or correction of vulvar lips. Labia majora need a plastic surgery if they are:
too large (liposuction);
too small (a biopolymer gel is introduced to add volume and shape);
asymmetric (full-fledged surgery).
Plastic correction of labia minora is usually done because of discomfort when wearing underwear. If labia minora are elongated and stick out of labia majora, it is not very esthetic and healthy. Dancers and models are often patients of clinics doing labiaplasty. They need to walk and dance in underwear, and hypertrophied labia minora can pose serious problems.
Laser rejuvenation of the genitals is a manipulation rather than an operation. Outer skin layers are polished with a laser. Age-related pigmentation can be eliminated and the genitals can be whitened this way. Old skin peels off stimulating the regeneration of new cells.
Colporrhaphy is the least popular type of plastic surgery on the genitals and involves the correction of vagina walls. Colporrhaphy is usually needed for women after a complicated childbirth, surgery on the genitals or injuries.
Who will benefit from the plastic surgery on the genitals
It is not recommended to do plastic surgeries on the genitals for young women who have not given birth yet. It is because woman's genitals are transformed after childbirth, and there is no point in prior operations. And a woman who is not planning to give birth anymore can do labiaplasty or colporrhaphy.
The Gold Laser medical center offers services for plastic surgeries on vulvar lips and laser rejuvenation of the genitals. A key to success of our clinic is qualified, delicate staff and state-of-the-art equipment.
Contraindications to the plastic surgery on the genitals
Like any other operation, plastic surgery of the genitals has certain contraindications:
severe cardiac diseases (heart disease, past infarction);
age under 18 years;
venereal diseases;
bad blood coagulation;
mental disorders.
Besides, every patient has to take several tests before the surgery, and based on them the doctor decides on the suitability and risks of any type of plastic surgery on the genitals.
Prices for labiaplasty in Kyiv
| | | |
| --- | --- | --- |
| Manipulation name | Ph.D. (Medicine) | Plastic surgeon |
| Labia majora correction (lipofilling) | 350 euro | 270 euro |
| Laser plastic surgery on labia minora, one/two sides (excision) | 470 – 710 euro | 360 – 550 euro |
| Laser rejuvenation of genital area (whitening) | – | 3500 uah |
| Laser whitening of intergluteal cleft | – | 1500 uah |
| | | |
* payment in UAH at the rate applicable on the day of payment