Facial cosmetology is a complex of innovative procedures aimed at cleansing, rejuvenating and improving the skin. The most common of these is cleansing. The main advantage of this cosmetic method is low invasiveness, the quick achievement of an effective result and short recovery time.
Indications and contraindications for procedures
Professional cleansing can handle many problems:
black spots, acne;
combinational, oily skin;
greasy blockages;
uneven relief and inelasticity of the epidermis;
post-acne scars;
pigmentation;
rosacea rosacea.
We recommend that all patients suffering from such deficiencies resort to the course of procedures once a quarter.
True, there are a number of contraindications:
infectious diseases;
eczema, dermatitis;
psoriasis;
allergies;
menstruation;
pregnancy, lactation.
You can learn more detailed information about the features and risks of a particular cosmetic method during a consultation with a cosmetologist at our clinic
Types of cosmetic procedures at the Gold laser Clinic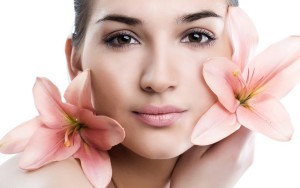 In the "arsenal of beauty" of the doctors of our clinic, there are several effective cosmetic techniques that help to improve the condition of the skin of the face and return a well-groomed, healthy look.
All procedures perfectly cleanse the pores of impurities, remove dead skin particles from the epidermis, improve blood circulation, smooth the relief, and also remove toxins from the body. As a result of regular cosmetic sessions, you will find not only clean skin but also a beautiful fresh complexion. Which of the methods will provide you with the best effect, the doctor determines during the examination and diagnosis of the disease.
Advantages of the Gold Laser Clinic
If you want to receive professional help in eliminating appearance defects at reasonable prices, we suggest visiting our clinic in Kyiv. We offer:
an integrated approach to solving the problem: from deep cleansing to rejuvenation and maintaining healthy facial skin;
authoring techniques of experienced doctors based on proven world technologies;
an effective treatment regimen taking into account indications, risks, and personal wishes;
individual cost calculation;
care recommendations.
In addition to cosmetic procedures, at your service:
laser dermatology;
face plastic;
beauty injections.